Trump's Twitter account, which had over 88 million followers before he was banned on Jan. 8, 2021, began accumulating followers and had nearly 100,000 followers by 10pm ET Saturday. Some users initially reported being unable to follow the reinstated account and see his first tweet.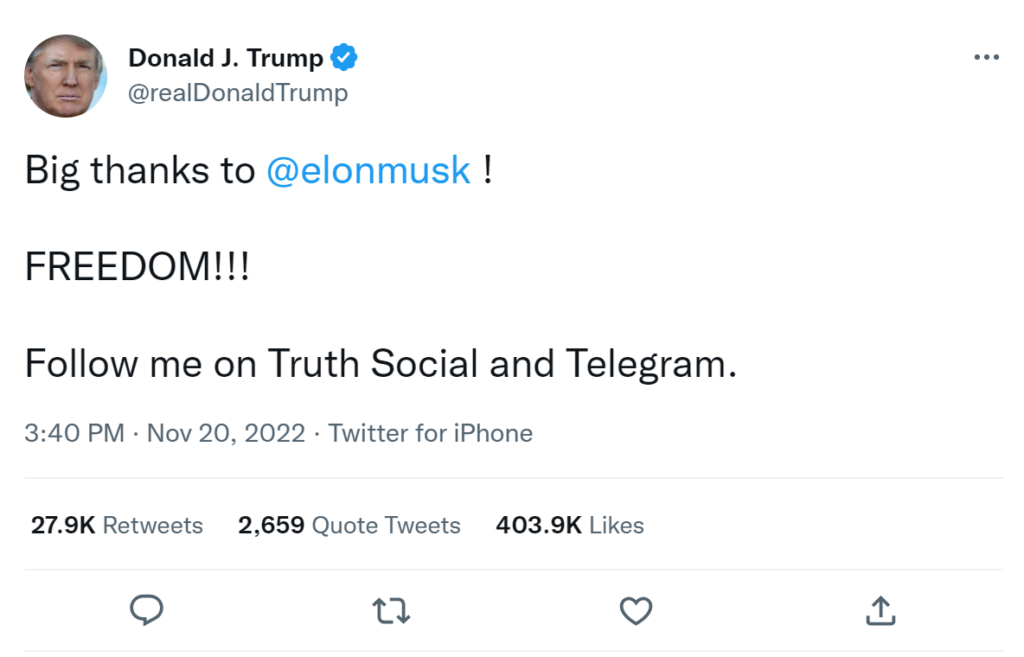 After an hour of being up and tens of thousands of engagements, the tweet no longer appears on the ex-president's Twitter.
Beside Twitter and TruthSocial, this is the official Telegram channel of Donald Trump:

Until now, Truth Social has been Trump's main source of direct communication with his followers since he began posting on the app regularly in May. He has used Truth Social to promote his allies, criticize opponents and defend his reputation amid legal scrutiny from state, congressional and federal investigators.